How has your organisation managed with the many changes that we have experienced over the past couple of years, and are you equipped to handle the changes that we can expect in the near future?
Having a resilient business means that you can work efficiently in the present and can adapt to future change at short notice.
The weight of the pandemic forced many businesses into a state of shock and they were forced to quickly adapt to remote work.  But working remotely is not a new concept; it is part of the digital revolution that has been underway for some time.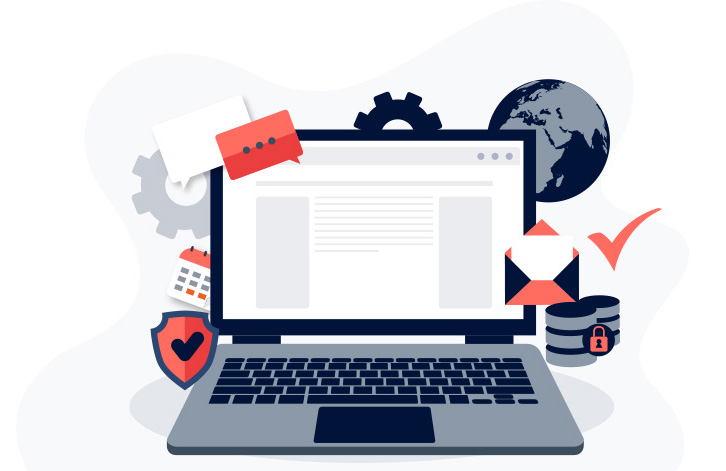 Pandemics aside, there are also other reasons for building a resilient business:
It has been proven that employees can be highly productive when working from home.
Long before the pandemic many organisations had started operating with flexible hours or hybrid work environments (a combination of working in the office and working remotely). New technologies, automation and a shift in mindset made this possible.
Thanks to Covid-19, almost all organisations that were able to adapted to a completely remote workforce in 2020-2021. Now that office work can resume in parts of the world, some of the most successful global organisations, such as LinkedIn, are choosing to remain flexible, whereas others, such as Apple and Amazon, are postponing their return to office.
Many people feel that they work very well from home, especially those in technical jobs that require less teamwork.  They enjoy the freedom and flexibility it gives them, as well as the reduced time spent commuting and attending an excessive number of meetings.  However, they thrive on going into the office occasionally when collaboration efforts are truly required for specific tasks and for social bonding.
Taking it a step further, some workers are complete "digital nomads" that can work from anywhere in the world and never need to set foot in an office.
It is unlikely that office environments will become completely obsolete, but perhaps certain industries will operate with a fully nomadic workforce one day.  It is worth considering what the new global standards will become, what will work well for your own organisation, and what will attract and retain the talent that you require.
We all know the effect that Covid-19 has had on organisations for many months now.
Here in South Africa, we were also faced with devastating civil unrest in July 2021 which saw many organisations' physical workplaces go up in flames, leaving them to rely on cloud backups, and in some cases sincerely regretting not having backups at all.
There are countless other unspeakable disasters that should not be overlooked.  The frequency of natural disasters is rising in many parts of the world; cyber threats have increased (although many of these are manageable if your IT security is maintained); and local criminal activity is high in some cities.
A resilient business will be able to pick up where things left off right before major disruptions occur, albeit from a different location or with a different device, and suffer minimal downtime and no data loss.
Cloud computing is no longer a trend: it is commonplace and those that are not using it may be at risk of becoming obsolete.
What other technological advances are coming our way?
Having an IT expert on your side means that you will be kept abreast of digital advances and have the knowledge required to make adaptations where necessary. Further to this, relying only on highly reputable, globally recognised service providers (think Microsoft) means that your services and tools will be progressive and constantly evolving to ensure that you are not be left behind.
Speak to us, we will put you on the right path to creating a resilient business.
Our team are experts at assessing your current IT environment, and will advise on how best to incorporate the above elements into your own IT strategy, ensuring that you can withstand the changes that lie ahead.
It is worth noting that while none of the above is possible without having suitable equipment to work with, your equipment is not a key element of a resilient business: if it gets destroyed, you should be able to pick up from another device with relative ease.
Your team members can either use one portable device, or keep a desktop in the office and sync the same content to a mobile device out of office.  GZD can advise on suitable products and procure these items for you.
Due to the complexity of each unique IT environment, at GZD we assess our client's unique requirements and provide customised solutions using one or more of our key partners.
Get in touch with us for your own tailored solution.
PHONE

     

+27 31 818 9060 / +27 87 551 1228
ADDRESS

   

197 PETER MOKABA RD, DURBAN