Maintaining Business Productivity in a time of COVID-19
[Video] Rajesh Harie, GZD Director, on the impact of COVID-19 on our workforces and how to maintain productivity during this difficult time.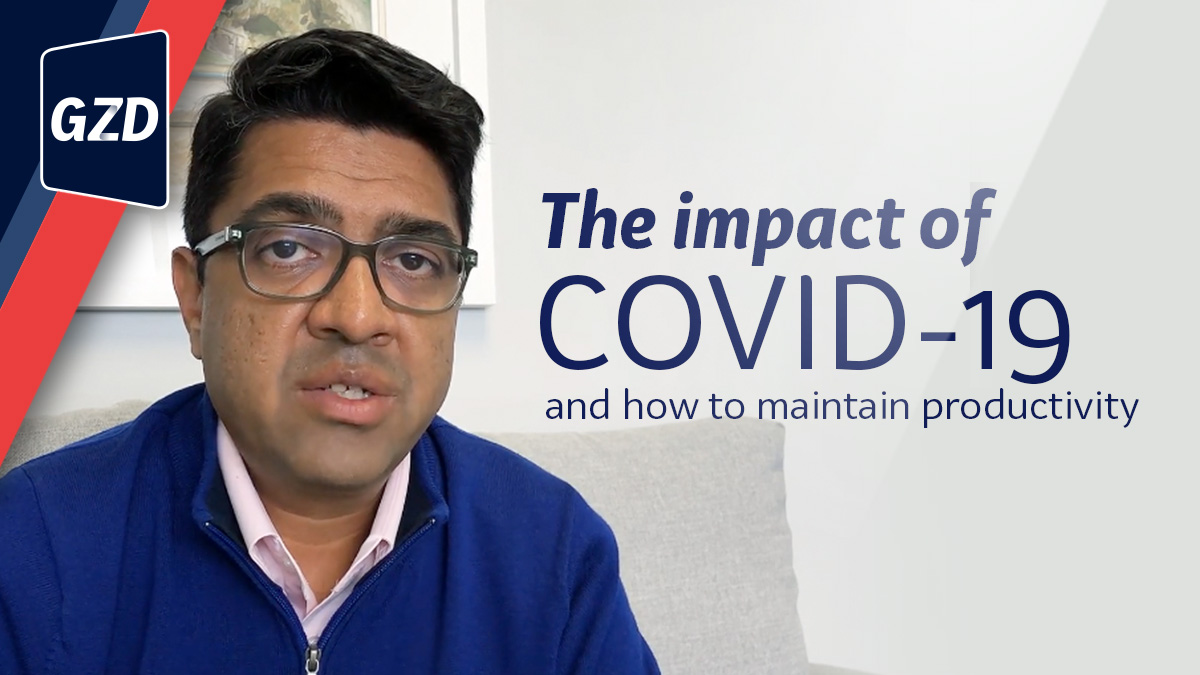 Our top tips for effectively working remotely:

1. Move Your Business to the Cloud:
Remove your dependence on on-site servers and run them in an always-on datacentre so that data and systems are accessible over any internet connection. This enables productivity from anywhere and on any device, such that teams may work from home when required.

2. Ensure Cloud Security:
If your team are going to telecommute, they need to do so securely. You can extend your IT security fabric beyond your office environment and into the team members' homes or personal devices by using cybersecurity tools such as Mimecast, Fortinet and Eset.

3. Adapt your Communication Methods:
You will need to be able to effectively communicate with your dispersed team. You can use the tools that are already built into your Microsoft Office subscription and deploy Microsoft Teams for effective communication. If your business doesn't use Office 365, there are other options to consider. Your telephones can also be moved into the cloud with Cloud PBX voice solutions.

4. Develop Policies and Procedures:
Guidelines should be put into place ensuring that expectations are laid out and managed for teams that are working remotely. This should include an IT Remote Working Policy, a Security Policy, and an Incident Response Policy.
Click here for more information on maintaining productivity during this pandemic.
At GZD, we have the knowledge and experience that can help your business through these turbulent times by implementing an effective work-from-home solution.
---
Give us a call ‣ 031 818 9060
Tags In