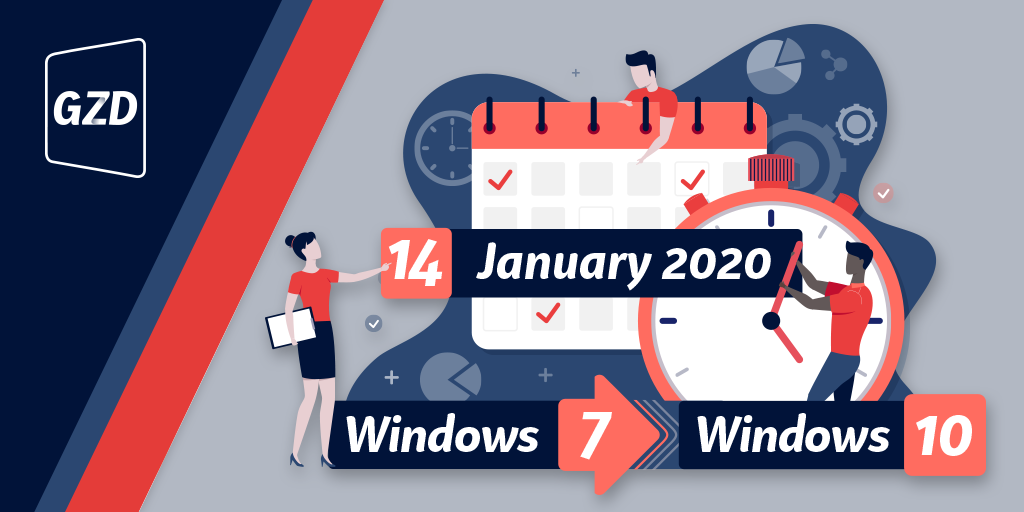 Support for Windows 7 is ending
Support for Windows 7 is nearing the end: are you prepared?
Upgrading to Windows 10
On 14 January 2020, extended support for Microsoft Windows 7 will be coming to an end.
This means that devices running the old operating system will no longer be secure, putting your business at risk of a cyber attack.
Aside from ensuring that your IT security is up to date, upgrading to Windows 10 comes with numerous benefits that will improve workplace productivity.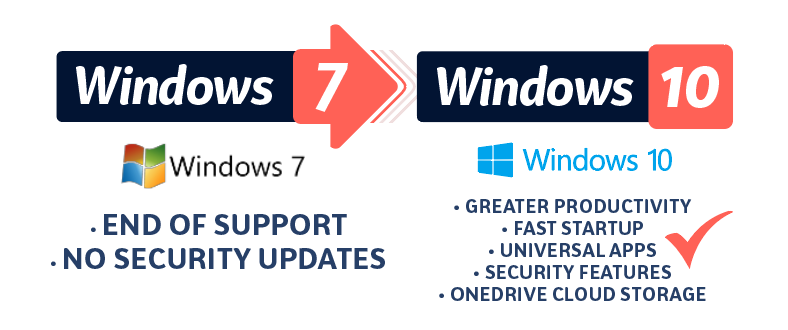 ---

Get in touch with GZD to start your upgrade process.
Our team are experienced Microsoft professionals and will make your transition as seamless as possible. We will take the time to understand your business environment and ensure that your IT objectives and priorities are met.
Tags In